My Blog
Posts for: July, 2016
By Oakland Dental Care
July 16, 2016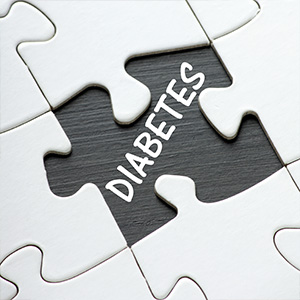 If you're one of the more than 26 million people in the U.S. with diabetes, you know first hand how the disease impacts your life. That includes your dental health — and whether or not implants are a good tooth replacement option for you.
Diabetes is actually the name for a group of diseases affecting how your body processes glucose, a simple sugar that provides energy for the body's cells. The level of glucose in the blood is regulated by insulin, a hormone produced in the pancreas. Diabetes causes the pancreas to either stop producing insulin (Type 1) or not produce enough (Type 2). Also in Type 2, the body can become unresponsive to the insulin produced.
The implications for either type are serious and can be life-threatening. If glucose levels are chronically too low or high the patient could eventually go blind, suffer nerve damage, or develop kidney disease. Diabetes also interferes with wound healing and creates a greater susceptibility for gangrene: diabetics thus have a higher risk for losing fingers, toes and limbs, and can even succumb to coma or death.
Type 2 is the most common form of diabetes. Fortunately, most people with this type can effectively manage it through diet, exercise and regular glucose monitoring; if need be, prescription medication can help regulate their levels. Even so, diabetics with their disease under control must still be alert to slower wound healing and a higher risk of infection.
Because implant placement is a minor surgical procedure, the aspects of diabetes related to healing, infection and inflammation could have an adverse impact on the ultimate success of the placement. Implant surgery creates a wound in the surrounding gum tissues and bone that will need to heal; the body's immune response in a diabetic can interfere with that process. And if infection sets in, the risks of implant failure increase.
But research has shown that diabetics with good glucose management have as high a success rate (over 95% after ten years) as non-diabetic patients. That means the implant option is a viable one for you as a diabetic — but only if you have your disease under control.
If you would like more information on the relationship between dental implants and other health conditions, please contact us or schedule an appointment for a consultation.
By Oakland Dental Care
July 01, 2016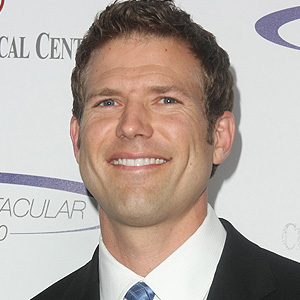 If we could go back in time, we all probably have a few things we wish we could change. Recently, Dr. Travis Stork, emergency room physician and host of the syndicated TV show The Doctors, shared one of his do-over dreams with Dear Doctor magazine: "If I [could have] gone back and told myself as a teenager what to do, I would have worn a mouthguard, not only to protect my teeth but also to help potentially reduce risk of concussion."
What prompted this wish? The fact that as a teenage basketball player, Stork received an elbow to the mouth that caused his two front teeth to be knocked out of place. The teeth were put back in position, but they soon became darker and began to hurt. Eventually, both were successfully restored with dental crowns. Still, it was a painful (and costly) injury — and one that could have been avoided.
You might not realize it, but when it comes to dental injuries, basketball ranks among the riskier sports. Yet it's far from the only one. In fact, according to the American Dental Association (ADA), there are some two dozen others — including baseball, hockey, surfing and bicycling — that carry a heightened risk of dental injury. Whenever you're playing those sports, the ADA recommends you wear a high-quality mouth guard.
Mouthguards have come a long way since they were introduced as protective equipment for boxers in the early 1900's. Today, three different types are widely available: stock "off-the-shelf" types that come in just a few sizes; mouth-formed "boil-and-bite" types that you adapt to the general contours of your mouth; and custom-made high-quality mouthguards that are made just for you at the dental office.
Of all three types, the dentist-made mouthguards are consistently found to be the most comfortable and best-fitting, and the ones that offer your teeth the greatest protection. What's more, recent studies suggest that custom-fabricated mouthguards can provide an additional defense against concussion — in fact, they are twice as effective as the other types. That's why you'll see more and more professional athletes (and plenty of amateurs as well) sporting custom-made mouthguards at games and practices.
"I would have saved myself a lot of dental heartache if I had worn a mouthguard," noted Dr. Stork. So take his advice: Wear a mouthguard whenever you play sports — unless you'd like to meet him (or one of his medical colleagues) in a professional capacity…
If you would like more information about mouthguards, please contact us or schedule an appointment for a consultation. You can read more in the Dear Doctor magazine article "Athletic Mouthguards."